Ray Stone, Jr, Founder (1932-2016)
Ray was a Past President of the California Apartment Association, the Sacramento Valley Apartment Association, and the local chapter of the Institute of Real Estate Management. Over the years, he was also an owner, developer, and syndicator of several thousand apartment and senior living units, and multiple commercial properties throughout Northern California.  His legacy lives on through the wonderful dedicated team of Ray Stone Incorporated employees. 
J. Todd Stone, CCIM
Todd is a Certified Commercial Investment Member, licensed California Real Estate Broker, and President/CEO of the firm. He is a graduate of the University of California at Berkeley and Past President of: the Northern California CCIM Chapter; the Family Service Agency; River City Food Bank; and the Sacramento Active 20/30 Club. Additionally, he has served on the boards of many business and civic organizations. Mr. Stone heads investor relations and acquisitions, strategic planning, and operations for the firm. He is an owner and managing partner for many of RSI's senior living, multifamily and retail investments in Northern California, and for our retail properties in New Mexico, and Texas. He is an active member with ASHA and ICSC, and has been with RSI since 1984. CA DRE Broker License #00792653
Michael Stone
Michael is the Vice President of Commercial Services.  He began working for Ray Stone Incorporated in 1989 as a Multifamily Regional Manager. In January of 1995, he transferred to the Commercial division.  Since 1999, he has overseen the duties of the Commercial department. The division currently consists of 27 commercial properties, totaling approximately over one million square feet. Michael negotiates new leases, lease renewals, tenant improvements, renovations, and is an active member of both ACRE® & ICSC®. CA DRE # 01156738
Eric B. Olsen, CPA
Eric is the Vice President of Finance and Risk Management and has been with Ray Stone Incorporated since 2000.  He is a graduate of California State University, Sacramento with a degree in Business Administration/Accounting. He is responsible for designing and implementing all management information systems, as well as establishing and maintaining internal controls over financial reporting to monitor the financial integrity of RSI and its portfolio of assets.  He is responsible for the procurement of all insurance and risk management issues.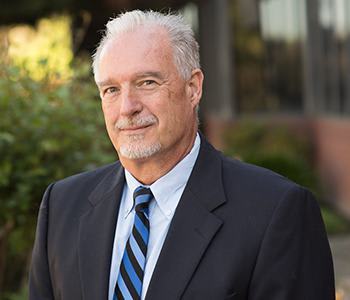 Natalie Hinkel
Natalie is First Vice President of Commercial Services representing both Landlords and Tenants in negotiating new leases and renewals. Additionally, Natalie manages the marketing for the commercial department of Ray Stone Incorporated including property management and lease procurement. Natalie has worked in Commercial Real Estate since 1996 specializing in retail, office and industrial properties. During this time she has been responsible for over 2.4 million square feet of retail, office and industrial assets and has facilitated over 600 real estate transactions totaling over $75M. She received her BA in Communications from CSU Sacramento and is an active member of ACRE, ICSC and CREW. CA DRE# 01346275
Crystal Marcus
Crystal is the Director of Multifamily for Ray Stone Inc., who oversees multifamily operations including financial management, evaluating asset performance, and employee development and training. She has been active in the multifamily industry since 2004. Her experience includes acquisitions, due diligence, on-boarding new properties, repositioning and stabilizing assets through operational efficiencies and team development. Crystal joined Ray Stone Incorporated in 2015. Crystal is passionate about employee development, building cohesive teams and enhancing property performance.
Kelly Ashwell
Kelly is the Director of Senior Living for Ray Stone Incorporated. She has worked in property management since 1983 in the Sacramento area. She has been working for Ray Stone Incorporated since 1991. Kelly is an Accredited Residential Manager® (ARM®), a certified Senior Real Estate Specialist, and licensed Real Estate Agent. She has served as a committee chair for the River City Food Bank since 2003. Kelly's experience includes assisting with acquisitions, property takeover, lease up of new properties, working with affordable – low income housing, conventional housing, and senior housing (55+, Independent Living, and HUD housing). Kelly's passion is serving her community and working with our elders.
Aubrey Jones
Aubrey Jones is the Director of Marketing overseeing the branding and marketing across the Ray Stone Incorporated divisions with a focus on growth. Aubrey started in property management in 1999, managing a range of portfolios including market rate, senior housing, student housing, affordable-low income and tax credit where she gained experience with development, profile enhancement and renovation. Aubrey is a licensed Real Estate Agent. Aubrey joined Ray Stone Incorporated in 2017. She is passionate about being supportive to the onsite teams through training and employee development.